Many companies, including Microsoft and Google, offer free online file storage to anyone who wants it. The companies tout the service as a boon to business users who can share information and files with colleagues without having to be limited by email file size restrictions.
With one of these services you can upload all sorts of files to the internet to share with anyone; including text documents, photos, movies, music and zipped archives. The upload then gives you a link that you can email instead of the actual file. It's all very convenient and easy.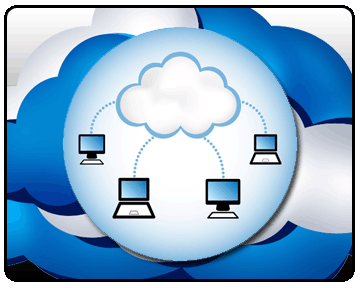 However, just how safe is your information once uploaded? Keeping your data on the web protects you from losing any of it if your computer crashes or is stolen but since it's all on the web, basically anyone can view and download any file you upload. These remote backup systems are like virtual warehouses that can easily be hacked even with the advanced security features some of these companies use.

Also, if the online storage is the only place you have the file saved, you could lose everything in the blink of an eye. Say your online storage company goes under, your account gets hacked or your account gets terminated for some reason… you lose all of those files you had "stored." So if you use one of these services to store your data make sure to keep backup copies on your local hard drive or burned on CD/DVDs.
This sort of file storage and sharing has been growing more and more popular over the last few years and just may totally replace USB jump drives and other media storage devices of that nature.
So, do you feel comfortable with your data floating around in "the cloud?"
Do you use online storage?
How about online backups?
~TeCHS

Your Digital Life Simplified!