The last blog I wrote was about video compression technologies that are most commonly used today, including the new H.264 technology. H.264 is the latest high-tech extension of the MPEG-4 video encoding standard. The H.264 standard (also known as MPEG-4 AVC) was created to be capable of providing good quality video at even lower bit rates than all previous standards, like MPEG-4. A system using H.264 can reduce the file size of a digital video image without compromising any image quality. This means you will see crisp, clear video in much smaller files, saving you bandwidth and storage costs over the previous generations of video codecs.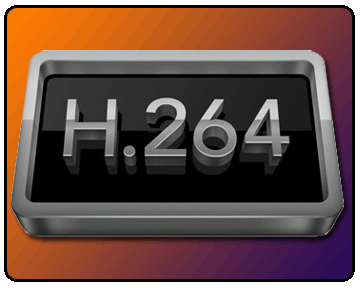 This superior compression technology is especially useful in surveillance of highways, airports, casinos and other applications that require the ability to recognize very detailed objects, like a person's face. You are already familiar with the beautiful high quality of this format if you have ever viewed a Blu-ray Disc playback.
H.264 is emerging as the industry leader for video compression. It is fully compatible across many platforms allowing video to be viewed on any computer without specialized software. By improving the compression standards upon which the codec is based, you can transmit higher quality video using the same bandwidth.
~TeCHS

Your Digital Life Simplified!